Top-of-the-Line Solutions
For All Your Automation Needs
AlEsayi is one of the leading organization catering to the needs of industrial automation and has been playing an important role in the field of automation over the past years.
With our immensely focused and determined mindset we make sure that we find the best possible solution for you without any compromises.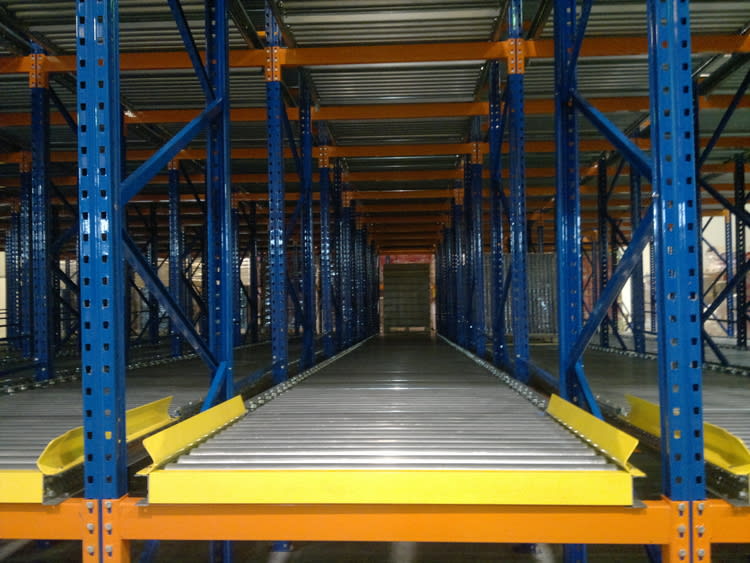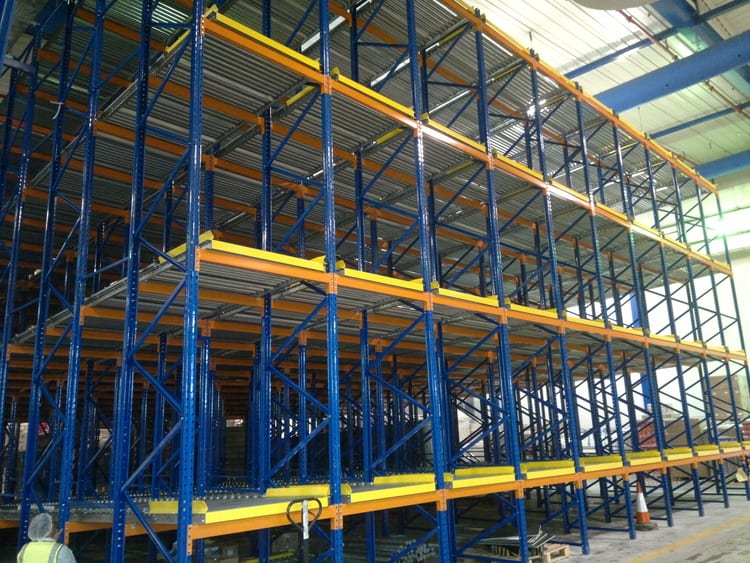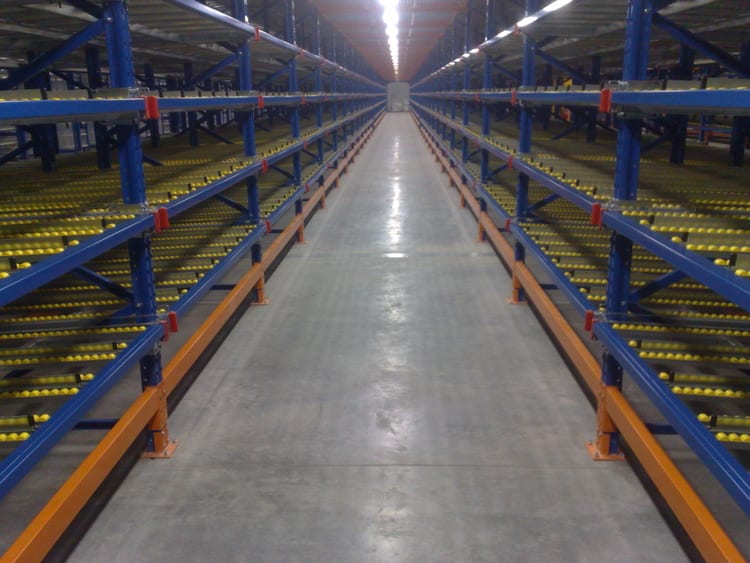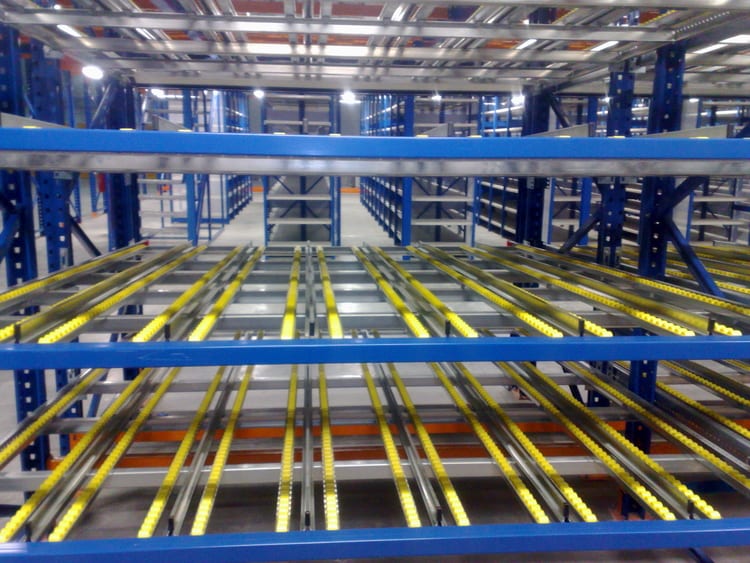 Pallet Flow Racking Systems
Pallet flow storage systems use a combination of elevated rails and dynamic components (wheels, rollers, conveyors) within a rack supported structure. Pallets are loaded on the high end of the rolling lane and move towards the other end by force of gravity where they are ready to be unloaded.
We manufacture gravity-driven bearing and conveyor technology. These systems exclusively use gravity driven roller systems. This eliminates the need for expensive electrical wiring and additional electricity costs.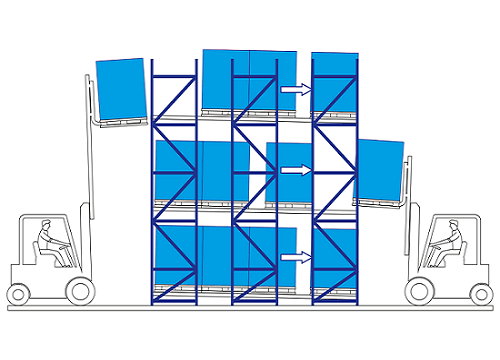 FIFO or First In, First Out means that the goods first stored are the first removed. The loading and picking sides are separated from one another. This system is referred to as live storage or flow storage. Some of its advantages include good utilization of the storage space and the easy monitoring of perishable goods.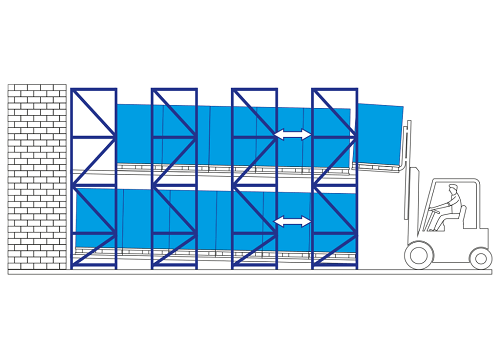 With the LIFO principle (Last In, First Out) or Push-Back storage, the most recently stocked goods are removed first. They are loaded and removed from the same side.
The Shuttle Racking System is a high-density compact storage solution that uses powered shuttles to automatically carry loads into the rack. The pallet shuttles are remotely controlled by an operator. Hence, there is an optimum use of storage space, workplace accident rates are reduced and also maintenance costs resulting from damage of the rack are reduced.
This system can work either as FIFO or as LIFO, even in freezer chambers, with temperatures of up to -30°C.
This pallet shuttle system reinforces logistical capacity qualitatively and quantitatively, since it automates the handling of goods on pallets; it is also possible to control the inventory through a system of sensors which count the stored pallets.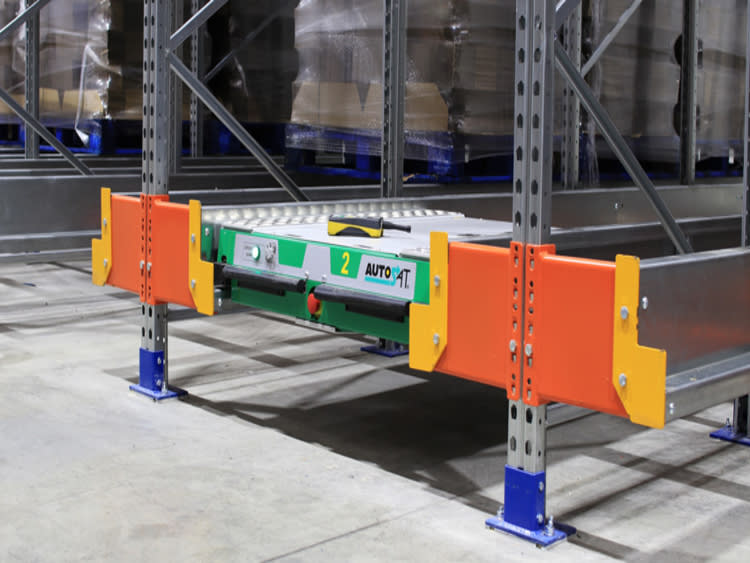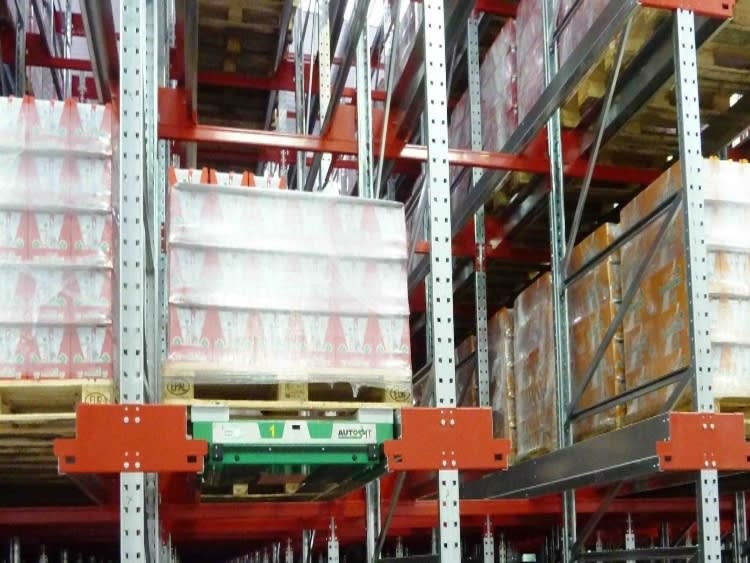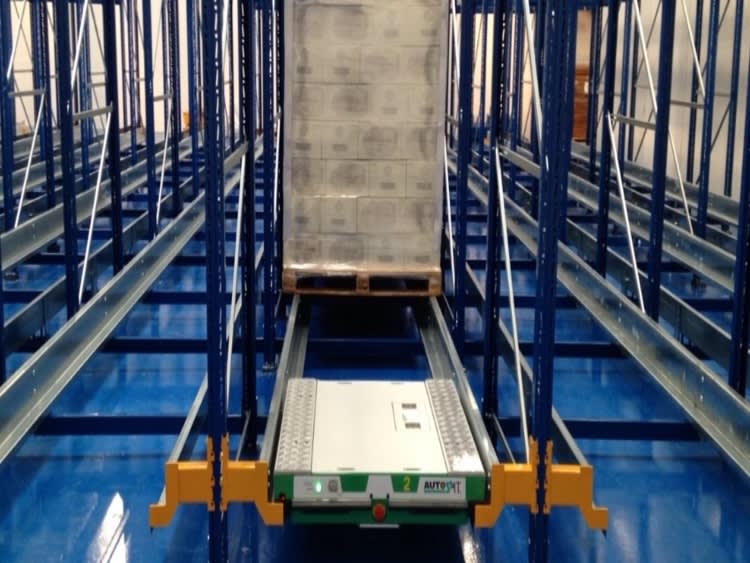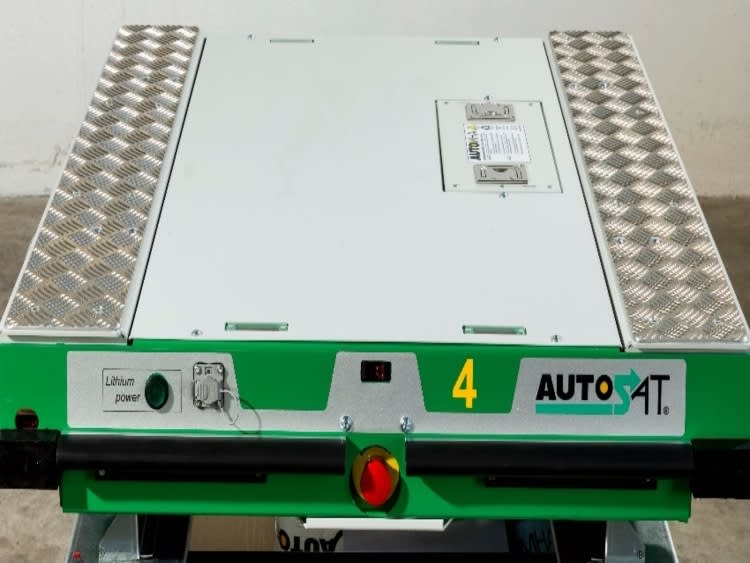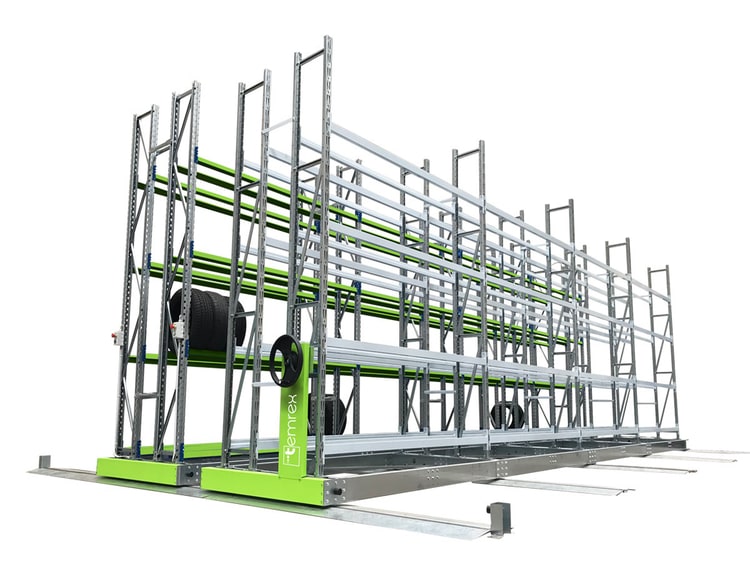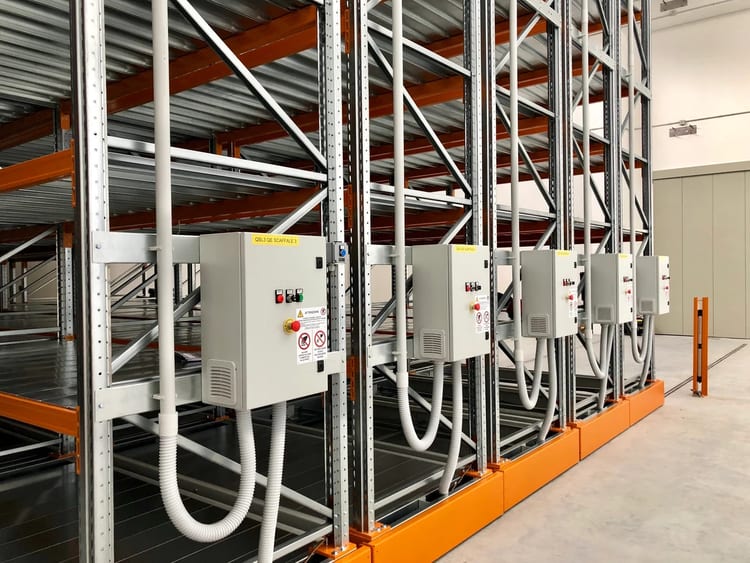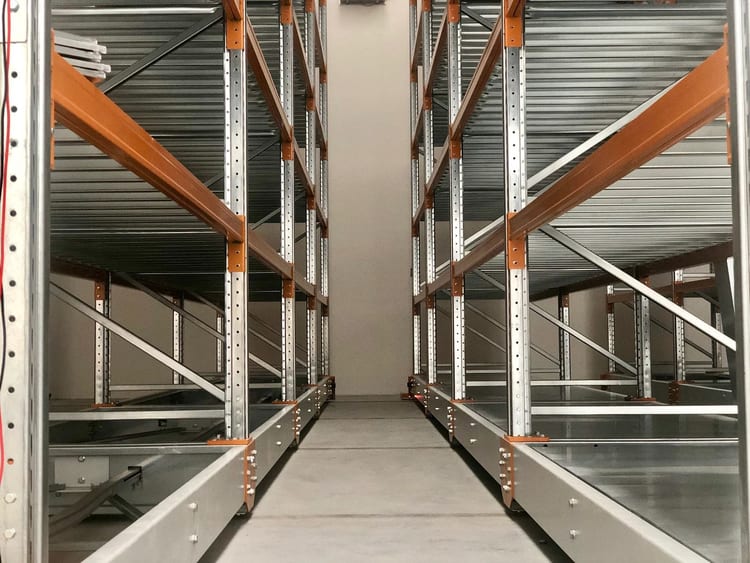 When the reduction of space is the fundamental design criteria of a logistics solution, the solution of industrial shelving on mobile bases is the right choice. With racking on mobile bases, maximum compaction can be achieved reducing the overall volume of the warehouse.
It has a simple operation. The racking installed on mobile bases can be moved laterally across rails fixed to the ground, eliminating unnecessary corridors while maintaining direct and selective access to each pallet unit stored. The requested aisle we need to access can be opened, either manually or by remote control, to access the pallet position required.
This system has an excellent space utilization and can be combined with picking systems at low levels.
Automated Storage /Retrieval System consists of Racking System, Stacker System, Conveyor System, Management and Controlling System.
This system represents the most advanced automatic technology which is used in logistics industry. In the racking system, there are all standard sized storage locations. Automatic stoker works inside the racking system and realize cargo access.
AS/RS is widely used in mechanism industry, chemical industry, electronics industry, food industry, textile industry, pharmaceutical industry, transportation industry, etc.