Prolific Technology is another usual extension of Mohammed Ali Alesayi Group (MAEG) which is completely owned and managed by MAEG. Prolific Technology was founded in 2005 as a company providing total solutions for MAEG and in the year 2006 we have started our business by launching different kind of IT solutions to the public, including:
Fleet Management Systems, Turn key network solutions, IP Telephony Systems, Internet Services.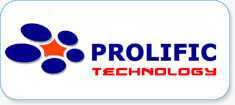 This above named brand has extended its service to key factor industry in the kingdom. Yamama operates today as Yamama Transport, Yamama Umrah, Yamama Travel, and soon Yamama tours incorporation with one of the leading travel and tours network in the Kingdom. Branches of some businesses already started in Dubai, U.A.E and will be started soon in other Gulf countries.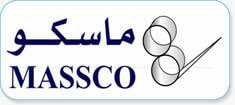 Mohammed Ali Alesayi Stainless Steel Co. produces Stainless Steel fittings for industrial and decorative articles, various styles handrails, wall & column cladding, elevator cladding and soon to have food grade pipes and tubes. MASSCO provides many other services like pipe and tube polishing, coil slitting, cuts to length sheets and other services for contractors like cutting, bending and Stainless Steel fittings and complete System for General, Commercial & Industrial Kitchen including all kinds of Custom Fabrication of Stainless steel equipments. Even though we are already the best equipped Stainless steel factory in the Middle East, a lot of future products developments are still under study to become the first company to introduce those products in the region.
New concepts of Restaurants, Café, and Ice Cream Division and looking it to set up on a franchise basis.
Who said Brands are not important? Purely brands are cash flow to any organization; Logic contemporary marketing is inimitable in the kingdom as brand innovators and brand strategist led by young thrilled individuals who have exceptional experience in the named industry.
The above are few of the 100 companies we are operating, bearing in mind that we research and develop each category of an industry prior to our verge to investment.