High Quality Tactical Solutions
Finding A Permanent Solution Is Our Ultimate Goal!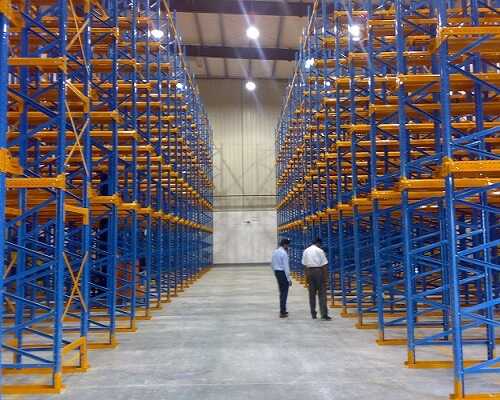 Since our inception in 1993, Relentlessly Our Team Has Succeeded In Understanding The Needs Of The Industry And Creating Reliable Products To Serve Them All.
Alesayi Storage Systems is a business unit of Mohammed Ali Alesayi Group Cos. It is one of the leading companies in Kingdom of Saudi Arabia specializing in the materials handling products. Our core business is to identify the storage & logistics needs of our customers, and then our design and engineering team proposes various suggestions with multiple options to develop and tailor fit their warehouse/storage requirements. Once the design is finalized, we further procure and install the required economical and efficient solutions for our customers.  
Mohammed Ali Al Esayi Group is a part of the conglomerated Alesayi group which was formed at the dawn of the century during the booming trade industry and petroleum in the Kingdom of Saudi Arabia. The head office is located in the commercial City of Jeddah. Today with our culture and vision we are renovating our group to modern era of technology and accurate marketing logistics programmed in line with vision 2030.
Numbers Speak For Themselves
Quality Comes First! We Make Sure That Every Minute Detail Is Looked Into While Installing Even The Smallest Project. Our Focus Is 100% On Client Needs And Satisfaction.
Our mission is to develop world class innovative concepts and solutions for our customers' industries. In this process, we shape the future of intralogistics.
Our associates through out the world all share this common culture, comprised of six universal values: Spirit, Pride, Determination, Commitment, Passion and integrity. These values inspire the way we serve our customers, who rely on our group professionals as a true partner in their business success. We not only provide them with the absolute best products, technology and service, but we listen to them, respond quickly to their current needs, anticipate future needs and earn their business everyday.
Our most Important resource is our associates. We recognize and reward associates who actively demonstrate and support our group and Quest for Excellence.
We are committed to create a global environment that respects diversity and individuality. To best utilize and develop our associates' many talents, we invest in their education and training. Our workforce is a team of diverse, talented, action-oriented people who demonstrate spirit, pride, determination, commitment, passion, and integrity.
We Are The Creators... You Can Put Your Trust On Us For A Perfect Solution To All Your Needs.
Message From The Chairman
Dear Gentleman,
It's easy to think of our business as simply trades. But the true measure of our company does not lie in how many sales we make or where do we buy and trade our goods from. Often, the best solutions don't come in just sales. Our real value lies in our ability to solve our customers and business partner's problems and to simplify their lives.
Understand customers . . . Evolve with their needs . . . Anticipate change and embrace it — especially when it means better serving the customer. This has been my family's business philosophy for several generations. And it will remain so for generations to come.
This customer-focused philosophy is so deeply held, it led us to break from typical local business traditions to form our own stand-alone company dedicated exclusively to meeting those needs. It led us to expand our service like for the Yamama brand to travel services and much more to come; we seek to become a company much larger to facilitate market needs and to enforce our name with in a competitive market.
The new vision of Mohamed ALI Al-Esayi group is built on a rich legacy of family values. We know our greatest asset is our people, for they are essential to delivering our superior customer solutions. That is why we always link our Mohammed Ali Al Esayi Group to "Setting new standards".
Customer partnering in its truest sense is the only way we can solve the unique problems of so many industries in so many countries. As unique as each customer is, one thing remains universal: In today's business changing environment, companies in our region must transform to modern era business thinking.
Sincerely,
Sheikh Mohammed Ali Alesayi